It's Wonder Mutt's 4th birthday, but you would never know it to see him - he thinks he's still 4 MONTHS old!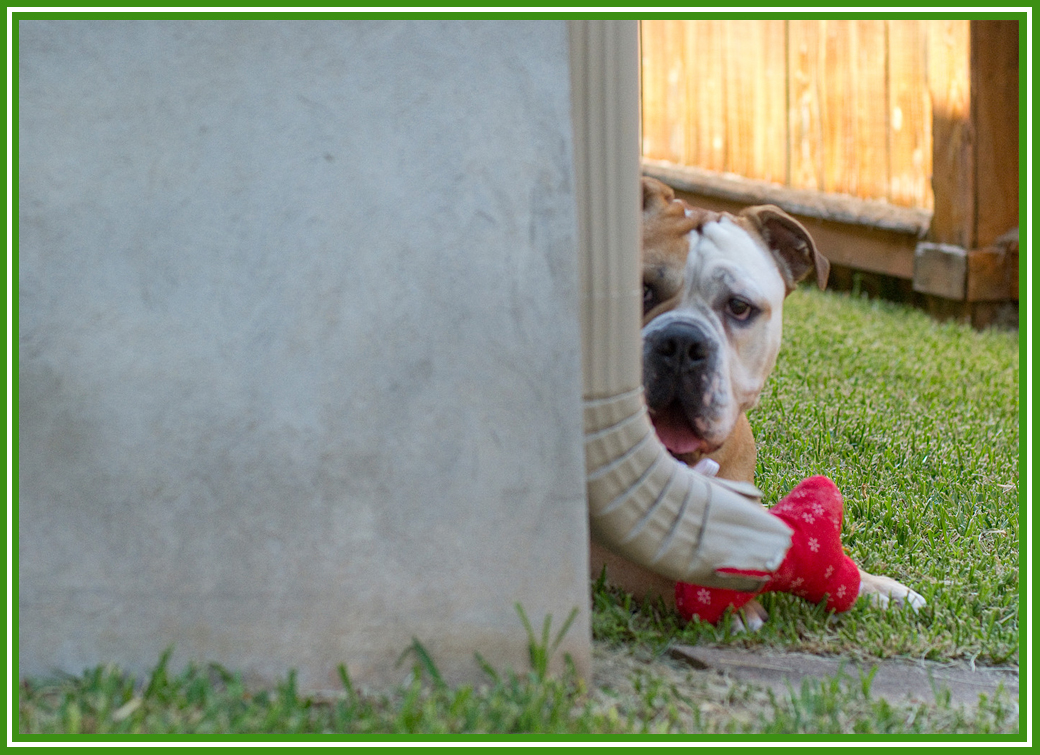 For his big day, we let him have another go at the squeaker toy he was given by the staff at the place where were occasionally board him and the puppy princess. He was much more ready to attack the little fuzzy treasure this time around, but I think he found his greatest joy in playing keep-away from the puppy princess! He must have charged back and forth across the backyard for the better part of an hour trying to entice her into giving chase!
All in all, I think it was one of the best gifts we could have given to him!