As you can see, my snowman obsession knows no bounds!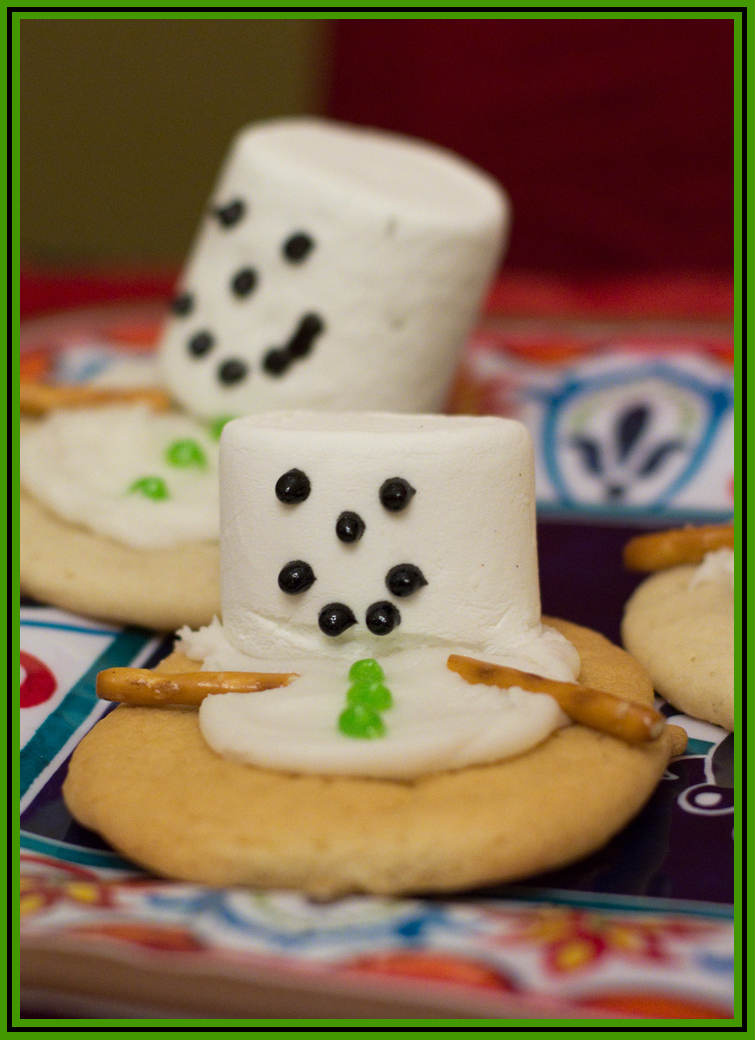 But seriously,
aren't these guys fun?!?!?
They don't look quite as cute as the ones I saw pinned on Pinterest, but I did my level best and the niece and nephews for whom they were made will simply love them! And on top of that, I had fun making them! I'll use slightly smaller marshmallows next time, but otherwise, I probably won't change much.
And with that, we close out this project for the year! I've tried to do these projects before, but always found some reason to call it quits long before even the half way point. So I'm feeling pretty good about myself to have made it to the finish line.
So ... Happy New Year everyone
(even though that's still more than a week away)
! I pray the best of your past will be the worst of your future!